Coming across something with an SRT file can make you feel like a headache? Just CLICK HERE to catch how to open SRT file right off the bat!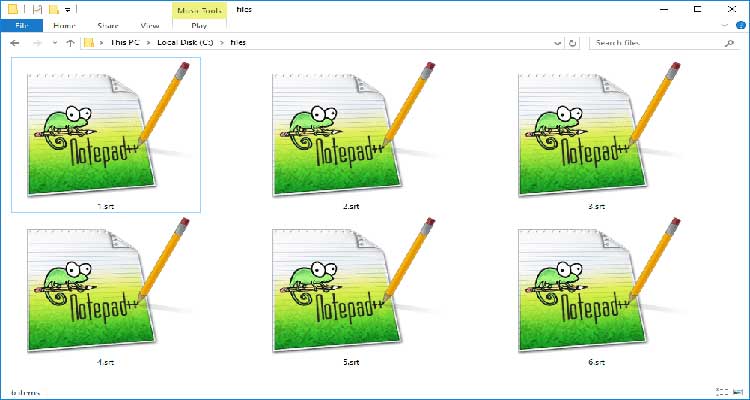 Do you have ever troubled to open an SRT file? Such files can only be executed by some programs. If you cannot open the SRT file, it could be due to you do not have the right program to open it, or your file link is interrupted.
To catch for more information about how to open the SRT file, how to open srt file in word, how to open srt file in android, how to open srt file in windows media player, how to open srt files on mac, you should keep reading on our article!
Open in VLC Media Player
VCL Media Player is a media player for free that supports a lot of file and video formats. This application enables users to add any subtitle file to the currently playing video smoothly.
To open the SRT files associated with the VLC Media Player, right-click the screen and then select the "Subtitle" and "Add Subtitle File" from the Options box. This manipulation takes you to a box in which users can navigate your folders and find the SRT files.
SRT files in Window Media Player
Window Media Player is integrated with PCs running Windows, yet it is uneasy about opening this type of file with the program as there is a dedicated option to add it to a clip.
Nevertheless, if you see the subtitle file is the identical folder as the video with the identical file name, the program can automatically match each other. Just right-click on the screen, select Lyrics, caption, and subtitles. After that press on On if available.
In case this action does not work, take some additional steps. You have to download DirectVobSub and install the program. Follow the advice above with the file folder and file name, and then try to play the video again.
Open as a text document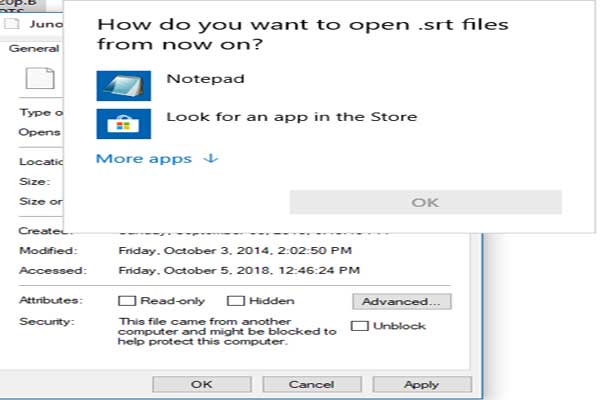 If you only wish to see what the file includes and perform which video file it is for, open the SRT files as a text document is the most straightforward approach.
Just right-click the file, select Open With, then pick up whichever word processor you want. To be easiest for opening the SRT files, you just choose NotePad or WordPad. Also, you can use Microsoft Word or other word processing programs you like.
After reading today's post, we sincerely hope that you can easily open the SRT file. If you have any problem, please don't hesitate to leave your issue in the comment section below!