How to open APK file and downloads no penny-wasted applications, why don't you get them? After downloading, how to open APK files on Mac, Windows, Android, and IOS?
For Android mobile users, you have probably heard the phrase "File APK". So, what are the APK files? What are the APK files for? And how to open APK file on windows 10 and 11? We will reveal all of these in our today's article.
Stay tuned, keep reading and find out all these answers straight off the bat!
What is an APK file?
APK is short for Android Package Kit is designed for Android, Google's mobile OS. Some certain applications are pre-installed on Android devices, but others can be downloaded from Google Play.
When you download applications from Google Play, they are automatically installed on your device. On the contrary, you must install those downloaded from other sources manually.
What are APK files for?
Some apps are region-restricted, and you can't download them from Google Play, and the APK will be helpful in this case.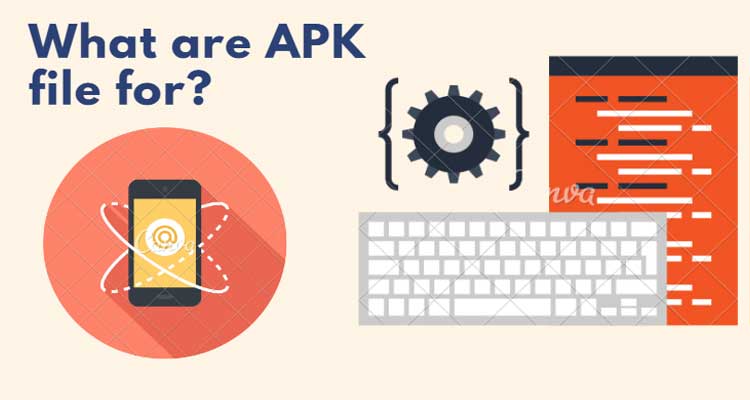 Besides, most applications on Google Play have updates, but sometimes you can dislike the latest updates compared to the older version. Installing APK files will allow you to install older versions easily.
If your Android device doesn't have access to the Google Play Store, APK files may be the very desirable option for getting apps on the device.
But be careful because the APK enables you to download non-official apps, which can be considered illegal in some countries. Additionally, APK files may contain malware that causes damage and steal data on your device.
You may care: How to Convert APK File
How to open the APK file
On Android
Step 1: Go to the "My Files" section on your phone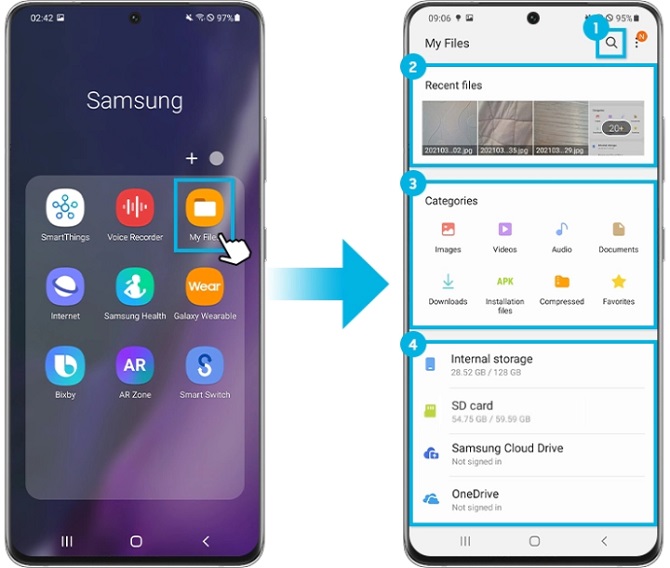 Step 2: Select the APK file you want to install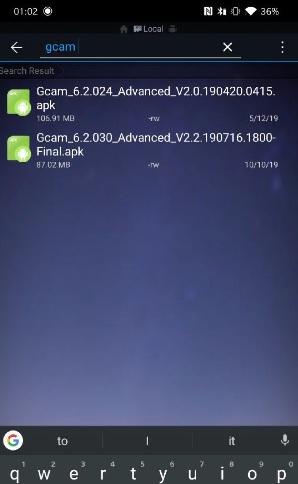 Step 3: The system will display a table with the information "For security, your phone is set to block the installation of apps from unknown sources", so activate "unknown origins" (continue to follow the same as step 1 in how to install the APK file stored on your phone above). Then, the system starts to be installed the application itself via the APK file.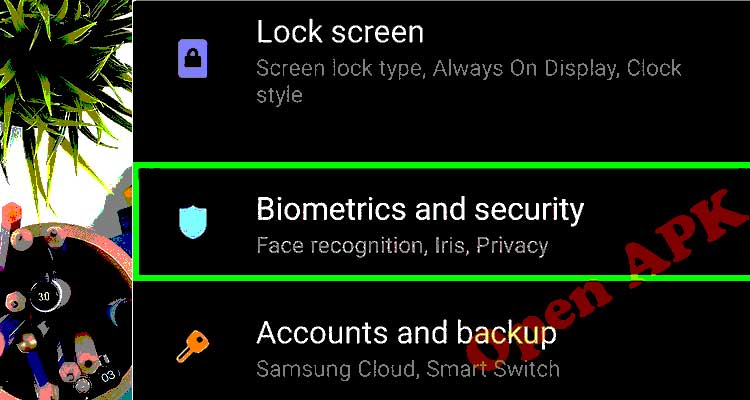 How to open APK file On Window
File extension APK installer for Windows is the exact option users have to open in Windows.
But how to extract APK files on a PC? You can open APK files on Windows using BlueStacks or Android Studio. Supposing that you use BlueStacks, for example, you come to the My Apps tab, then from the window's bottom right corner, just select Install APK.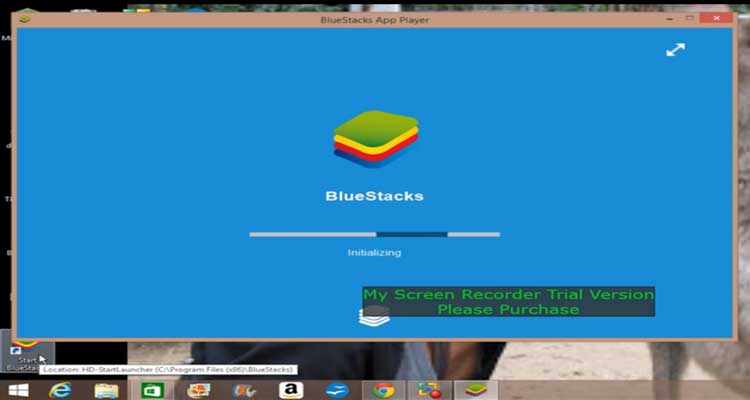 On a Mac
Here is how to open APK files on mac.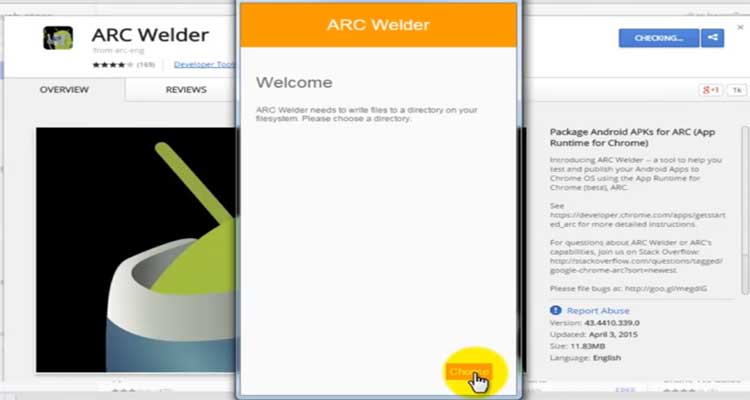 ARC Welder is a Google Chrome extension. Its main feature is intended for checking Android apps for the Chrome operating system, but it also handles any operating system. This means that you can open an APK  file on your Mac to an extent if you get this app introduced inside the Chrome program.
On iOS
A piece of bad news for you is that you cannot open APK file online on iOS gadgets (iPhone & iPad) because the file is operated in a completely unexpected way compared to apps used on those devices. So, there is no how to open APK files on the iPhone.

Download
Here are some best sites to download as follows:
App repository: Open-apk.com
Freeware apps: APK Pure
Dozens of downloadable free APK right here: AndroidFreeware
Final thoughts APK file
After reading today's post, we sincerely hope that you have gained how to open APK file. These steps above are so easy to follow, and we firmly believe that you can do it well!
If you get any problems while opening APK files, don't hesitate to leave your issues in the comment section below. We are here to help you with the APK file download! Thanks for reading!
Programs to open APK file
How to open APK file? now is no challenge like before. Get to know these Open APK programs and see which is the best for your operating system. Click and check now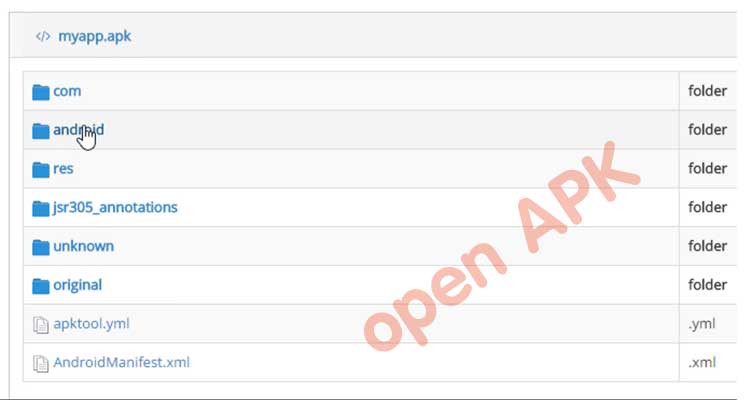 Programs to open APK file on Mac
Google Android SDK
When it comes to working with an integrated development network (IDE) or bundles of it, Google Android SDK allows users to save the developed files in .apk format. The kit features a myriad of tools to create, delete, and view Android Virtual Devices (AVDs) as well as tools for testing and debugging your application.
Apple Archive Utility
When users need to read and write ZIP archives, this program can create and expand those file types. The ware is compatible with formats end of bzip2, cbz, tar, gz, jar, tgz, tbz. Its function is to compress and uuencode archive formats.
Smith Micro Stuffit Deluxe Mac
Both personal and professional users find this program useful in compressing and expanding utility with multiple tools provided. It can work with files of small to a large sizes like media files.
GenyMotion
GenyMotion is an online solution for developers that work online giving a cloud-based platform to run automated tests and showcase your app on your website.
BlueStacks
BlueStacks allows users to open Android games on a PC. Featuring Hyper-G for a super stunning graphics quality and AI in streaming games with low-to-zero delay, the program is a must-have for mobile gamers.
NoxPlayer Nox
This emulator is the ultimate solution for Android gamers to bring them thrive onto PC. It comes with superior performance for a more stable and smoother gaming experience on PC.
Programs to open APK file on Windows
File Viewer Plus
To view, edit, save and convert more than 300 file formats universally, this File Viewer Plus is a powerful tool. The platform is easy to use and look at with helpful directories and sections. It supports multiple OS from Windows 7 SP1 and up.
Google Android SDK
People use this software development kit to create APK files and test their results with a bunch of handy tools provided. It comes with tutorials and sample codes making it easier for first-timers to utilize.
BlueStacks
BlueStacks is probably the best app for streaming Android games on PC with close-to-zero delay. The company has associated with more than 100 game developers worldwide to bring this unique gaming experience to the highest level.
Corel WinZip 23
WinZip is no stranger to Windows users. It's a popular tool used to compress and decompress file archives. The ware is especially helpful in conversing storing of your PC.
7-Zip
7-Zip offers a free and open-source platform for anyone to use and contribute. It can quickly pack files into .7Z. besides, the program supports ZIP, WIM, RAR, GZIP, BZIP2, and XZ compression formats and various package formats.
WinRAR 5
WinRAR is a similar program in Windows used to decompress packages. It works with almost all kinds of popular archive formats with a special compression algorithm.
GenyMotion
The online program brings in a top-notch technology on the cloud offering the launcher for Android APK files. It is compatible with a multitude of testing frameworks such as Appium, Espresso, Robotium, etc.
NoxPlayer Nox
The Windows version of NoxPlayer Nox introduces an ultimate experience in streaming games onto PC. NoxPlayer is getting optimized for more stability and smoothness.
Programs to open APK files on Linux
Google Android SDK
With the release of the Linux version, Google Android SDK is one of the most stable software development kits available for this OS. It opens options for Linux users to create APK files with the support of multiple tools.
GenyMotion
Running online is a huge advantage for GenyMotion that enables it to work with most kinds of operating systems. Linux is one of those. It offers a number of services supporting opening APK files with no hassle of installation.
Programs to open APK file on Android
Google Android
There is nothing to discuss regarding the compatibility of Google Android with the APK file. With the latest release, Android 10 blows a new yet splendid experience to Android smart devices.