Have you ever been confused about how to open an XLS file in Windows and Google sheets? Don't hesitate to read this article right away. All the things you need are here.
For those who used to fail when you open XLS file, this article will act as a savior. Let's explore it to find out more details about what an XLS file is and how to open xls files in windows, open xls file in google sheets.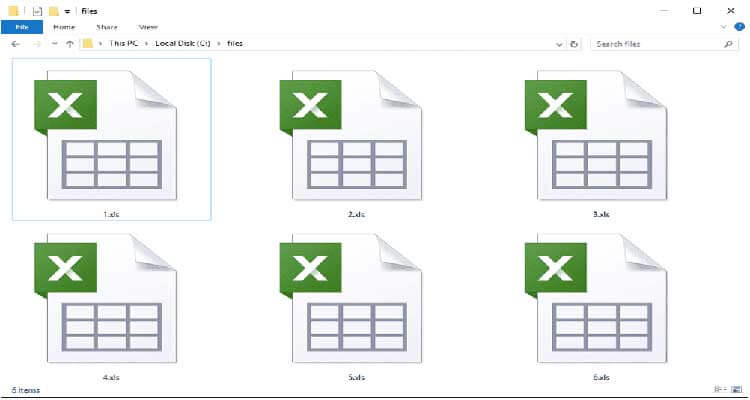 Is there anything special about the XLS files?
Being created in the versions of Microsoft Excel, the XLS files contain the information that is as same as the tables of a database. Also, such files can contain formulas, graphs, images or charts which can help in making a report.
Currently, the Microsoft Excel 2007 and some later versions prefer the XLSX format more than the XLS one. The reason is that the newer versions are able to utilize the XML format for the file efficiency as well as the increased program.
How can we open an XLS file?
Unlike other files, an XLS file is very easy to open. You can use any versions of Microsoft Excel to open it. You can even open it without using Microsoft Excel. So amazing, right? Just use the Excel Viewer. It will support you not only opening but also printing your XLS files.
Besides, you can also have some other free alternatives to Excel including OpenOffice Calc, WPS Office, Chrome, Office Editing for Docs, Sheets and Slides, Zoho Sheet tool, or DocsPal.
What are the methods for converting an XLS file?
In case you use one of the above-mentioned spreadsheet programs, you can convert your XLS file by opening it in that using program. After that, just save it to another different format. This is also the quickest method for converting an XLS file to some other formats such as PDF, XML, CSV, XPS, and TXT.
For those who haven't installed an XLS editor, you can use a free document converter. A nice example of this is the Zamzar. Sometimes, you can also use Mr.Data Converter.
Above are all major details regarding the XLS file that I would like to share with you. I hope it can help you on your way to open XLS file. Don't hesitate to access the link below if you need more information.