.ipa file is an app not easy to install on the iPhone because it is not in the applications of Apple Store. So, let me find out how to install and open it?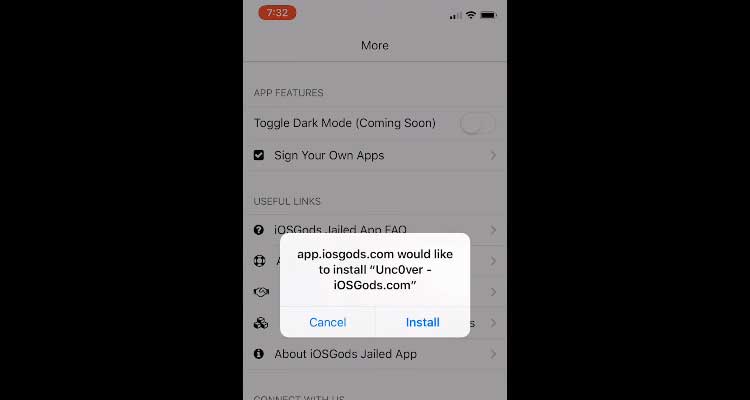 Installing apps outside of the Appstore on an iPhone or iPad will be blocked by the Apple manufacturer, and in order to do that, your device must be jailbroken. The following article will guide you to install ipa files on iPhone and iPad without jailbreak.
The necessary tools:
+ A computer running Windows or OS X / macOS.
+ An iPhone / iPad running iOS 9 and above.
+ Install the latest version of iTunes.
+ Cydia Impactor tool
Steps to follow:
Step 1: Download and extract the Cydia Impactor tool.
Cydia Impactor is software to install Apps and Games on iPhone / iPad without jailbreaking the device.
Step 2: Download the .ipa format application for iPhone / iPad.
Refer to some links to download files in .ipa format here:
http://iosapp.org/
https://mob.org/en
https://www.appaddict.org/
http://appvn.com/ios/
Step 3: Connect your iPhone / iPad to the computer via the USB connection port.
Note: It is recommended to update iTunes to the latest version.
Step 4: On the computer, launch the Cydia Impactor tool unzipped above.
Step 5: Drag the downloaded .ipa application to the Cydia Impactor tool.
Step 6: After dragging the application, in the tool interface, a notice will appear asking for Apple ID account login.
Note: Should enter secondary Apple ID account (activated and valid ID), avoid risk when entering main Apple ID.
Step 7: A notice board continues to appear warning, click OK to confirm.
Note: The downloaded ipa file has not been verified as safe or not, so please consider before installing.
Step 8: Cydia Impactor will start to install the application on your phone, the process may take place depending on the size of the application.
After the installation process is completed, there will be Complete.
Once completed, there will be a message Complete.
The installation is done, the application will appear on your phone screen. You can use it and there is no need to reboot the device.
Conclusion
.IPA file is a very difficult file to install onto your iPhone if you do not have the software to jailbreak. This makes some people uncomfortable because they cannot install apps outside of the Apple Store. I hope you find this article helpful and wish you a successful installation.