Whatsapp Sniffer 1.0.3 for Android is believed to be an Android app to obverse on WhatsApp conversations and chats of different people linked to your network. You probably wonder how it operates.Being curious is an undeniable character of most humans. In the past, humans always made efforts to invent stuff to track and find out what happened with others. This leads to the fact that nobody is shocked that there are various applications supplies the features to obverse on the conversations of friends and others. We are always nosey about what they are talking about. Of course, none of these apps exists on Google Play, since they affect the violation of the user; the second reason is that this is considered to be illegal.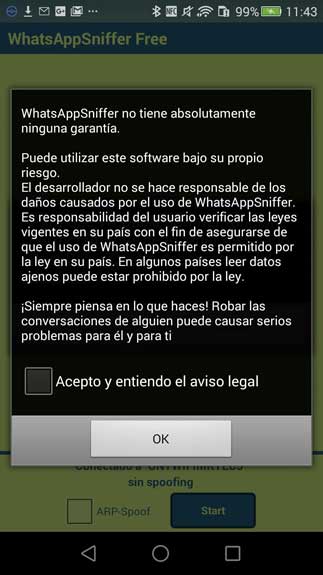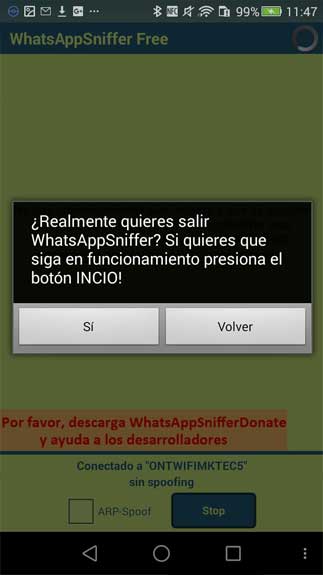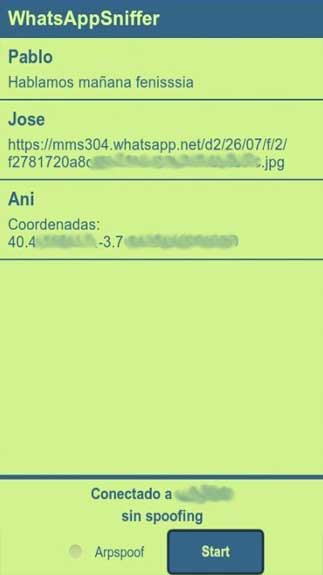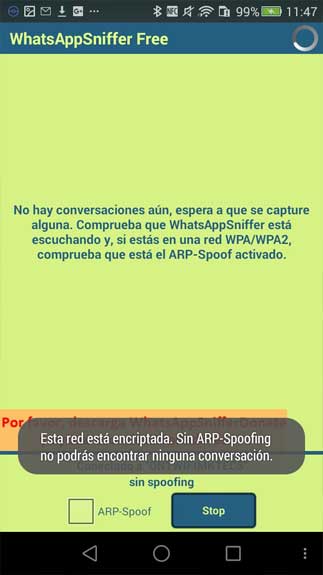 One of the most well-known apps of this list comes with the name WhatsApp Sniffer, the APK of which you could install from our page. Similarly to all apps, if they have ever handled to operate accepting you to read different people's WhatsApp conversation, in 2016 and with the following security updates of this chatting service, they do not implement anything specified excluding accompanying the space on your phone or SD card. However, you could discover yourself by clicking the button.
How to install this app?
Install the APK to your rooted device via the link.
 The application BusyBox from Google Play
Open the app and tick accept the terms and conditions
Toggle on the ARP-Spoof box if you are linked to a WPA/WPA2 networks.
Click the START Button to begin the spying process
If the app started to work effectively, this will begins listening to all the WhatsApp conversations, if personal or in a group, occurring on the network we're linked to, capturing and displaying them to use on its interface. However, if you desire to stop this useless thing, you could press the STOP button, out of the app and delete it to free your memory space and use the other beneficial apps.
Please remember that WhatsApp Sniffer APK for Android only works with rooted devices, thus make sure that your phone can be extremely compatible with it, if not, it is just wasting your time.
How To Install Whatsapp Sniffer APK
Get the Whatsapp Sniffer APK file from open-apk.com.
Launch file manager on the Android device and tap on Files/Whatsapp Sniffer.APK.
One thing that should be noticed is the setting "Accept the installation of unknown source" has been established. If the device has been not yet activated, it can be set up by accessing Settings/Safety/Privacy/Install Apps From Unknown Sources.
As soon as the installation of the Whatsapp Sniffer.APK has been already finished.