Anthill 1.0.10 APK Free Download For Android is a game of strategy and life simulation of ants. In this game, your responsibility is that you will become commander-in-chief of an ant nest and lead the army of ants against the invasion of insects. You are the leader of the ant and you have to do everything to find more food for your army. You will with your partner in the battles against those who accidentally or intentionally invade the ant's nest. After a long time of releasing on mobile platforms, this game suddenly appeared on the Nintendo Switch platform.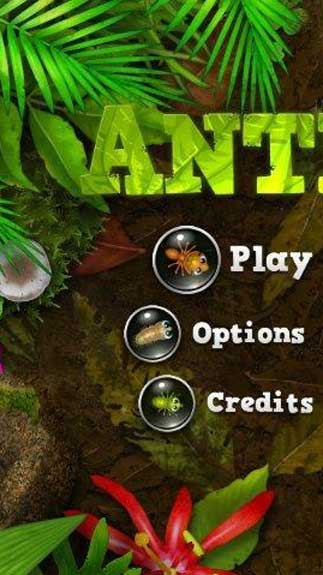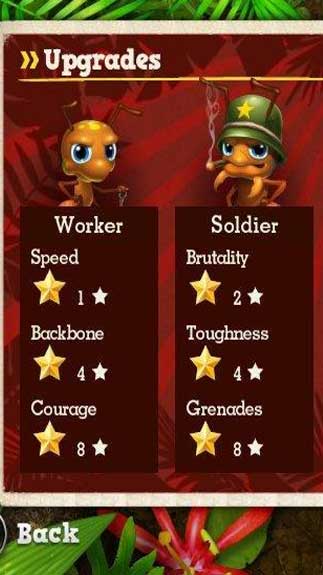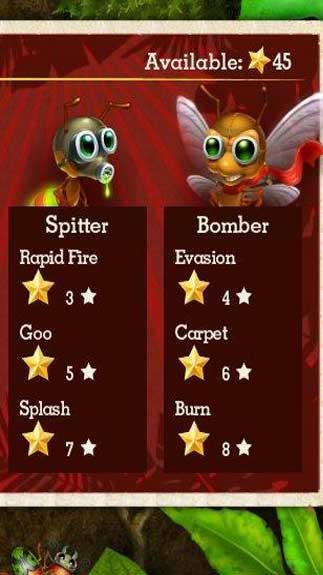 Some specialty of Anthill
Just like SimAnt, this game is a very good simulation game for players. However, if you are a person who loves brain manipulation, this game is the best choice for you. A good strategy will help you to overcome the challenges easily. The whole experience is magnified making the ants look quite large as the result, will give you the true feeling when playing this game.
There are many kinds of ant in this game ( worker ants, soldier ants,…). Each kind also has a different specialty, for example, worker ants can only collect food and are not able to fight, so it is necessary to avoid confrontation with enemies. On the other sides, soldier ants, wing ants (bomber), or fire ant (spitter), do not know how to collect food, and their ability to fight is different. Wing ants can fly to a point and "bomb" the enemy but the damage is quite weak, while the ants are capable of fighting melee well, so they defeat the enemy faster. Fire ants are like are good at attack from a long distance, so he can support his partner under any circumstances.
If you want to become the winner, be sure that you have a detailed strategy. How you use different ants to win after a certain amount of time depends on the player's strategy. The most important is worker ants because they are like the life source of the whole nest. Please remember that your nest needs food to survive and create more ants. Although the number of ants has a certain maximum number, you have more ants, the fighting power is also stronger. Besides that, the screen in Anthill is short, but the difficulty increases, quite reasonable, diverse in terms of mission objectives. Your enemy is really dangerous so you have to try your best to defeat them as quickly as possible.
If you can finish the task in each round reward which can be used to upgrade the ants' stats such as increasing the health when carrying the worker ants or increasing the power of the ant. Moreover, Anthill also has an Infinity game mode for those who like challenges. This mode will have more challenges and requires more strategy from players.
Although you are a child or an adult, this game also can help you to relax more after work. Anthill offers a unique, engaging, and very in-depth tactical experience that you have to try in the future.
How To Install Anthill APK
Get the Anthill APK file from open-apk.com.
Launch file manager on the Android device and tap on Download Files/Anthill.APK.
One thing that should be noticed is the setting "Accept the installation of unknown source" has been established. If the device has been not yet activated, it can be set up by accessing Settings/Safety/Privacy/Install Apps From Unknown Sources.
As soon as the installation of the Anthill.APK has been already finished, run the Anthill app.