SO FAST! That is the first thing that impresses everybody by Telegram Messenger 6.1.1. This is a messaging app mainly focusing on speed and security while connecting people. It has a unique network of data to implement its advantages around the world. Try it on now in Android smartphones with its APK for Android for free download here!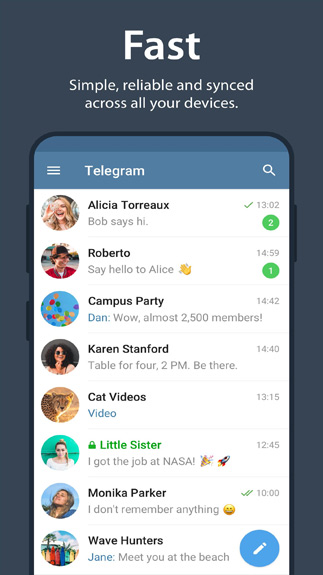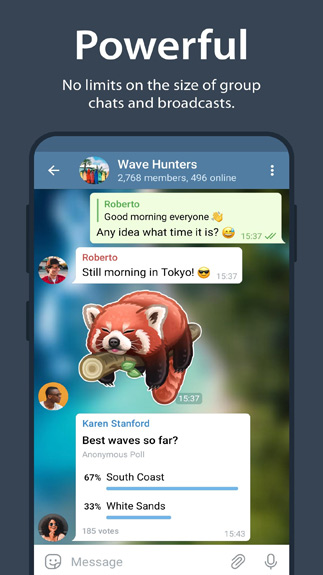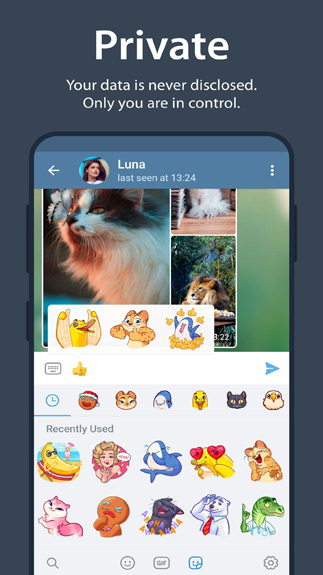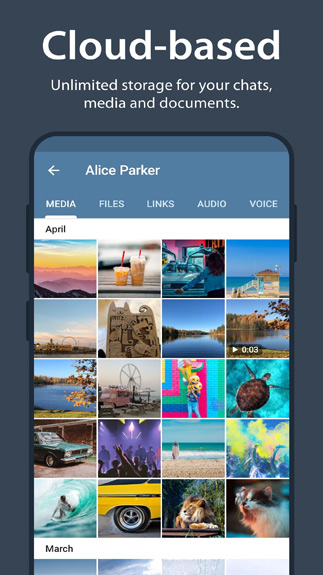 This application can be considered as a great alternative for WhatsApp. It is super light with the size of 39MB, which can suits any Android devices even low configuration ones. It is the purest communication app having high commitments on speed as well as privacy. Besides basic features such as messaging and calling, the app also stores information and messages forever, which WhatsApp or any other related apps cannot do. With the ease of use and extra unique features, Telegram is highly effective and deserves a better reputation.
FEATURES
These are the main features provided by Telegram, includes:
Instantly send and receive messages.
Allow syncing with the rest platforms such as PC, online web version, iPhone, Mac, and even LINUX with high security.
Allow encrypting all conversations including individual, group chats, and multimedia messages with Diffie-Hellman protocol.
Offer secret chat functions.
Allow delivering files with no restrictions on types and sizes.
Enable creating a large group of up to 5,000 members.
Provide more tools to edit photos and videos.