Google Voice Access APK Free Download For Android lets you use voice commands to interact with your smartphone. You can speak to operate your phone easily!
A useful app for Android users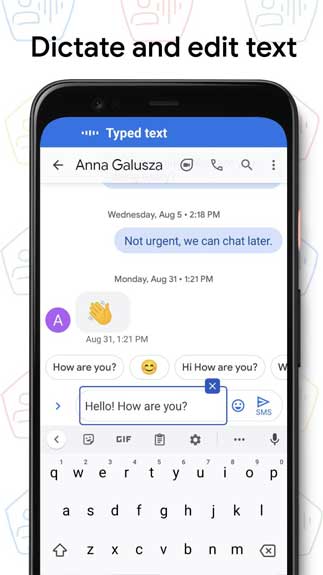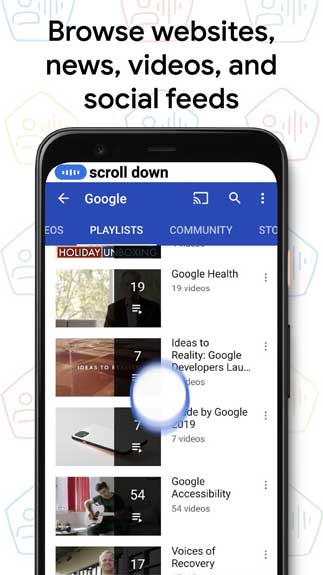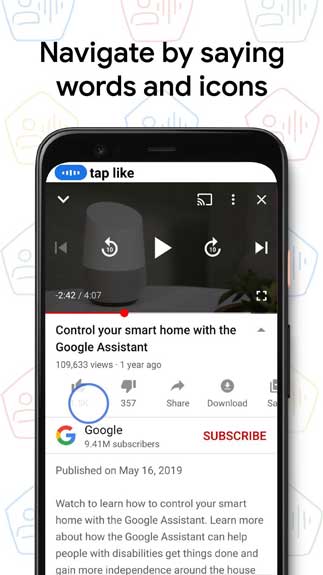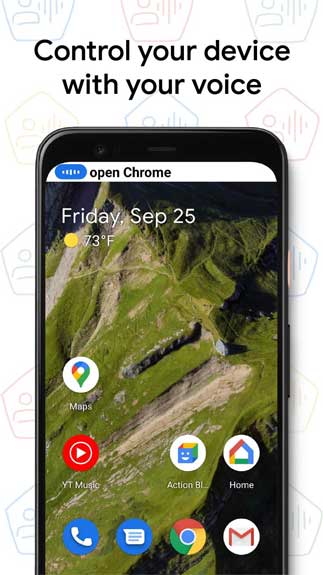 Nowadays, people tend to manipulate their smartphones via voice commands. This does not only help them interact with phones conveniently but also helps save time. You can limit your touches on the screen when using this app. You only control your phone via commands using your voice. So, feel free to speak out about your needs then let the phone do it for you.
If you encounter any accessibility problems when it comes to using smartphones, you should use voice commands to avoid those problems. For instance, you can use your voice to order the phone to pick up the call while driving. Or, when your hands are busy but you need to touch to open an app, do it via your voice! Let Google Voice Access APK help you solve all accessibility issues on phone! Then, you will realize it is quite easy to handle the touchscreen.
To activate the voice commands, do the following steps:
Open the Settings then choose Accessibility.
Select the Vice Access option then turn the switch on.
Follow the instructions to finish the configuration. Take a look at all commands then choose your favorite ones.
Turn this option on via the OK Google command from your screen then you can use the app!
What are the key features of Google Voice Access?
The application comes with various features. There are three types for them, such as:
You can do some common browsing actions from a screen. Use the voice command to return to the home screen easily!
Feel free to operate some factors on the current screen via gestures.
It also allows you to edit text and dictation.
It must be cool to interact with your phone via voice! This is what the Google Voice Access app is about! Make use of the app to do basic stuff, like browsing through screens, editing text, etc. You can even use gestures to implement some actions too. Make sure your Android version is 5.0 or above to run this app! Download it now for free!
How To Install Google Voice Access APK
Get the Google Voice Access APK file from open-apk.com.
Launch file manager on the Android device and tap on Download Files/PUBG Mobile.APK.
One thing that should be noticed is the setting "Accept the installation of unknown source" has been established. If the device has been not yet activated, it can be set up by accessing Settings/Safety/Privacy/Install Apps From Unknown Sources.
As soon as the installation of the Google Voice Access.APK has been already finished, run the Google Voice Access app.