Welcome to Juasapp – Prank Calls 1.1.281118.88, one of the best choices for playing jokes with friends on April Fool Day! Download the app now to get various free phone pranks and get surprised by friends' reactions after pulling their legs!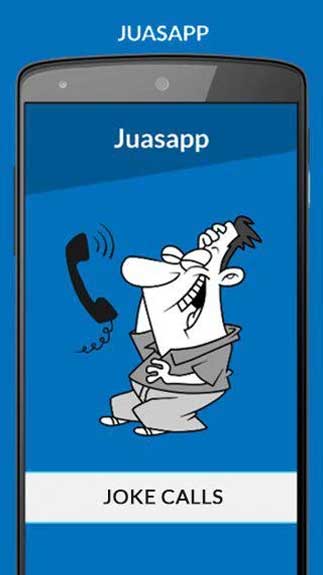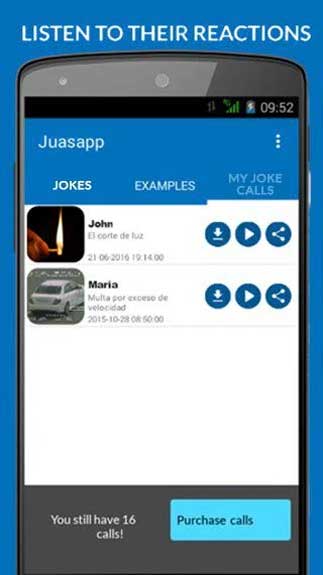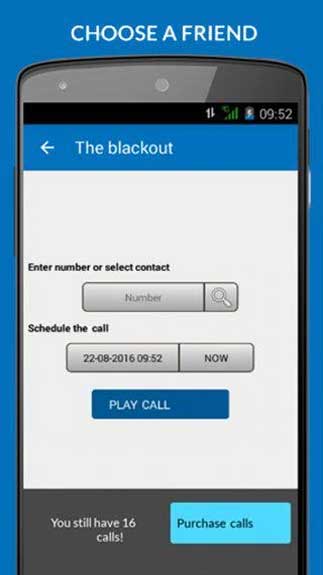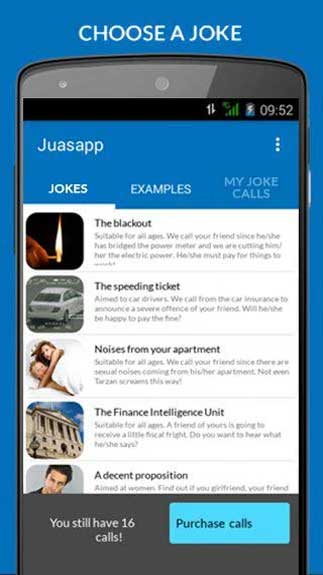 Juasapp – Prank Calls 1.1.281118.88 is a product and trademark of Miraclia Telecomunicaciones and listed in the Free Entertainment category. 
As its name, this fun app works as a go-to app for pranking friends. It provides users a range of different types of calls to fool any kind of friends, from pranks for those aiming at women, to workaholics, shopaholics, and so on.
Especially, these services are all free if users connect to Facebook or other social networks.
Moreover, the app is very user-friendly. After getting free phone pranks, users just simply need to select one among the list, then choose the poor victim in the contact list (can write down also), and set the time making prank calls.
FEATURES
The app offers main phone pranks as below:
A new mobile phone delivery.
A surprising gift for Christmas.
An interview for a really good job.
Flirting calls from a hot gym-er.
A TV contest.
A very insistent telemarketing phone operator.
Monthly subscriptions to services that nobody has requested.
Unacknowledged paternity.
By using unique techniques, the app promises 100% success with these pranks. Don't wait any longer! Try Juasapp – Prank Calls now and have a fun time with friends!
How To Install Juasapp – Prank Calls APK
Get the Juasapp – Prank Calls APK file from open-apk.com.
Launch file manager on the Android device and tap on Download Files/Juasapp – Prank Calls.APK.
One thing that should be noticed is the setting "Accept the installation of unknown source" has been established. If the device has been not yet activated, it can be set up by accessing Settings/Safety/Privacy/Install Apps From Unknown Sources.
As soon as the installation of the Juasapp – Prank Calls.APK has been already finished.