Together with Android Auto 5.6.603433 APK Free Download For Android, messaging, voice, and media are all the apps that Google developed and integrate with some nice functions of your smartphones in the car.
This app was created and developed for those who usually spend hours setting behind the wheel for traveling or work. As long as you love to drive and explore many beautiful streets and places, you should not skip this one. You can integrate and then extend all the functions of your mobile phones to the car.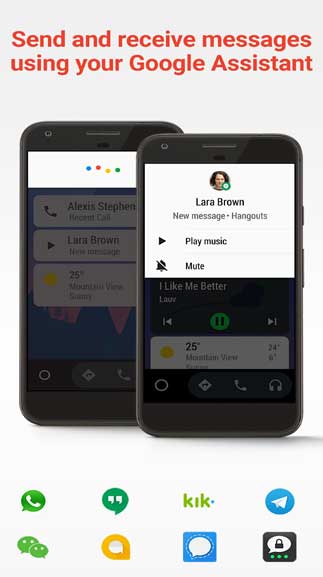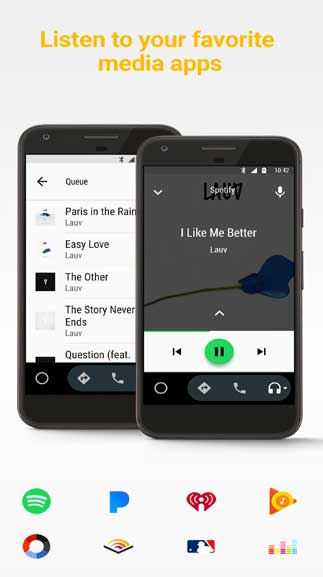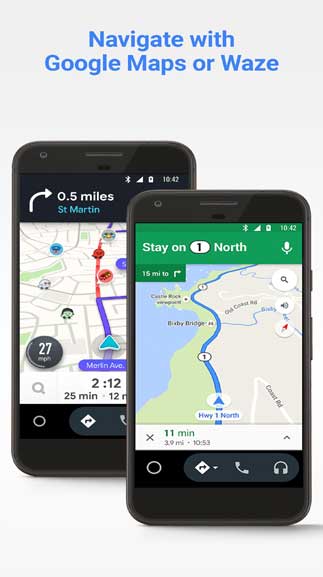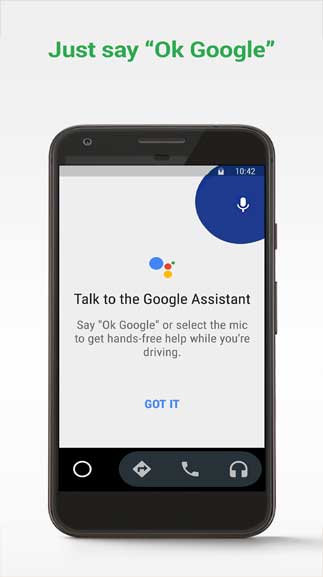 Because of that reason, your driving experience will be more comfortable, interesting, and safe. It allows you to reply to SMS, make and answer some phone calls, interact with the others via messaging, listen to music, search for places on the maps, or read the emails. Of course, you will not take off from the road, you are the safe driver.
Some apps that will be compatible with it
It has some apps that users will love to control the interface. Check the list as follows:
Google Allo
Google Play Music
Waze
Audible
WeChat
TuneIn Radio
Podcast Republic
Amazon Music
Kik Messenger
Spotify
When is this Android Auto out? Is it actually available to use?
It was first launched in 2014 by Google and is suitable for all kinds of cars. It had got the 2.0 in the past but now it is the 5.0 and above version. It can match more than 300 types of brands in the world including standard and premium cars such as Nissan, Mazda, Volkswagen, Audi, SEAT, and so on.
The way the Android Auto works and how to use it
You do not need to own the car that has the touch screen to interact with this nice and convenient app. It has two ways to use this app and read the details about that as the below bullets.
For compatible cars: You will have to use a USB cable and connect it to the car's charger, then it allows you to use on-wheel controls as well as the voice commands functions.
For incompatible cars: It can still work well as the first case, you will only use your voice.
In both two cases, your mobile phone's interface will change to straightforward, simple, easy, and safe to use on the road. Thanks to that, you can access all the sections as you want like a music library, messages, calls, contact list and check the notifications from the app.
Remember to update the latest version because you will be able to mute notifications, experience the improvements of bugs, and reorganize your apps the way you need to.
Wrap up
This Android Auto is so useful that you should download it now to your phone. Thanks to that, your long journey with your beloved car will not be stressed and boring that you used to stand but become more relaxed and more entertaining. Check this out now and discover its great function on your own.
How To Install Android Auto APK
Get the Android Auto APK file from open-apk.com.
Launch file manager on the Android device and tap on Download Files/Android Auto.APK.
One thing that should be noticed is the setting "Accept the installation of unknown source" has been established. If the device has been not yet activated, it can be set up by accessing Settings/Safety/Privacy/Install Apps From Unknown Sources.
As soon as the installation of the Android Auto.APK has been already finished.