Compressed file is unusable until you extract it from the ZIP folder. If you do not know how to open ZIP file, please read this article for more information.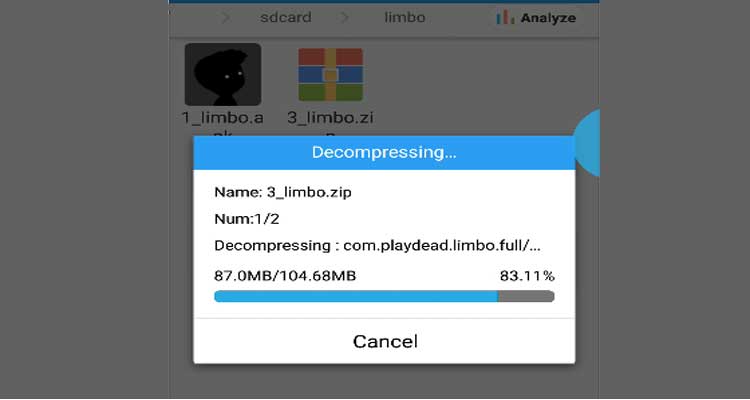 ZIP folders are different from other types of compressed files (for example, RAR files) in that they do not require special software to open on the computer.
Today's article will show you how to extract Zip files on Windows and Mac computers.
Extract the .zip file in Windows
Windows supports decompressing the .zip file without installing any other tools. Follow the steps below to extract. zip file in Windows:
Save the downloaded .zip file to the hard drive on your computer.
Right-click on the .zip file and select "Extract all". This will launch the extracting wizard.
Click "Browse" and choose a location to extract the files if you do not want to save the file in the default location that Windows chooses. (Usually, the folder containing the original compressed file)
Select the "Make a new folder" option to create new folders if needed.
Select Show extracted files when complete to display the file after extraction or discard if you want.
Click "Extract" to start the extraction process.
When the file extraction process is completed, if Show extracted … is selected, the folder containing the extracted file will be displayed for you to start working with the files.
Extract the .zip file on Mac
If you download a file that contains a lot of digital media, the file you download will include a .zip file. After downloading, the .zip file will be in your default download folder. Check if you are not sure which file it is in.
Before you take any action on your .zip file, you also need to extract it. If the .zip file has not been decompressed, please follow these instructions:
Right-click on the .zip file –> Open With –> Archive Utility (default).
Archive Utility will appear on your screen and display the extraction process.
When the extraction process is complete, the files will appear in a folder in the same location as the original .zip file.
You can now open your media file by adding the extracted files to the media player of your choice.
Conclusion
If you download files on the Internet to your PC, you should at least once download the .zip file. In this article, I showed you all the ways to open a .zip file on Windows and Mac. Hope it helps you.