My Talking Angela is a pet game that is free to download for iPhone 7/8/10/11/12. You have to look after a cat, feed her, dress her up, and play with her.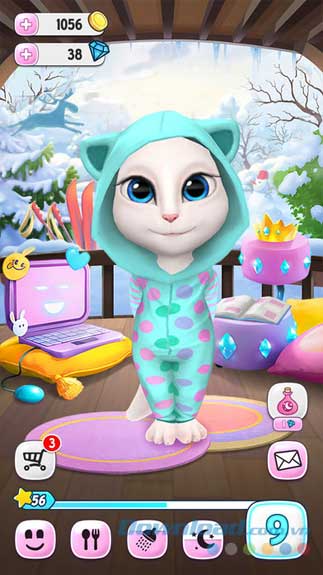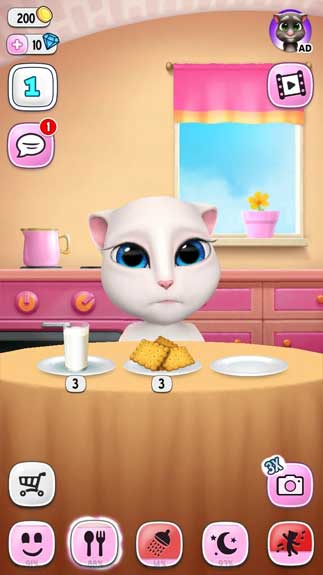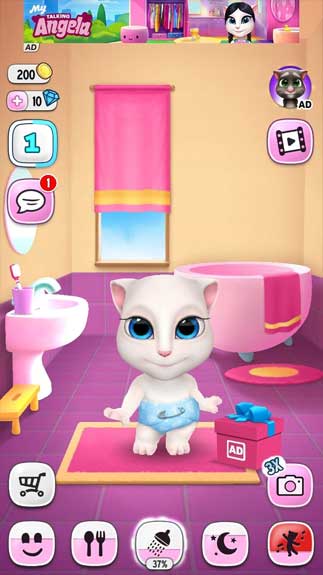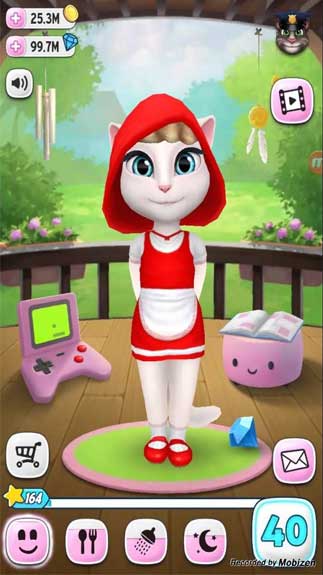 One of the best virtual pet games suitable for all ages
Taking care of a pet at home is always fun! But, if you have no time to do that, then having a virtual pet is a good option for you. To that end, you should search for some virtual pet games on your App Store. My Talking Angela is one of them you cannot miss. It bears similarity to other titles, such as My Talking Tom, Pou, Talking Tom Cat, etc. These games are very suitable for people who love raising pets.
In this title, you are in charge of looking after Angela. She is a very cute cat that wants to get trendy styles. You will raise her from a little cat to an adult cat. There are plenty of for you to take on. If you complete them, you will get many rewards. Here are all the missions:
Feed your cat then clean her teeth
Take her to a shower.
Customize her clothes, put some makeup on her face as well as give her a unique hairstyle.
Go shopping with your cat.
Pet her, sing her songs, and do sweet stuff to her.
Join Angela in various mini-games.
What's so great about My Talking Angela pet game for iOS?
The title is one of the best virtual pet games for all ages. You will love it not only because of the cute Angela but also for the game's features.
Angela is an artificial intelligence that can talk to players.
The game has smooth controls that help you interact with the cat easily.
There are plenty of mini-games and challenges to play with Angela. Try to complete them to get rewards.
The game has its own currency. You can get coins and diamonds through the missions then use them to buy items for your cat.
Feel free to download and play this virtual pet game – My Talking Angela on your iOS devices! The game requires iOS 9.0 or above. You can also play it on other devices like iPad and iPod touch.