Network Spoofer APK Free Download For Android lets you play pranks on users who have the same wireless network as you. Tease them with stuff on devices!
Have fun playing pranks on "wireless network intruders"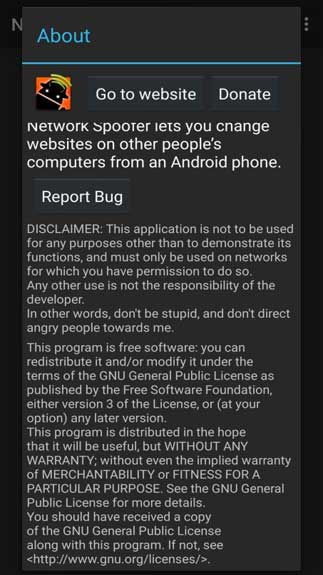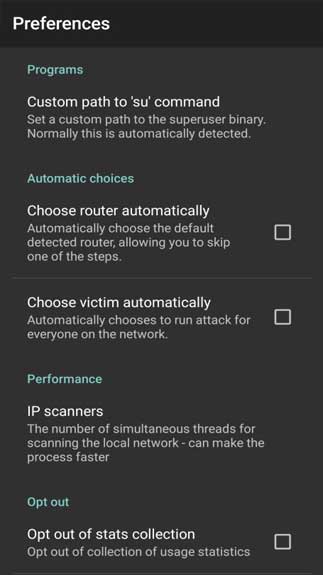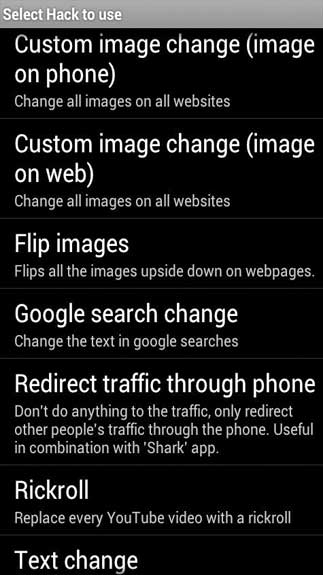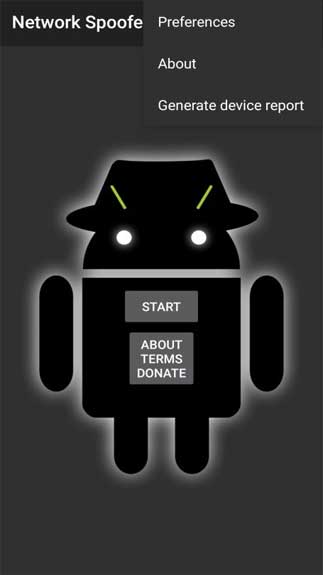 It must be annoying to detect users exploiting your WiFi network. Now, you can completely play pranks on them to scare them away. By using Network Spoofer, you can tease them on different devices when they connect to your wireless network.
This is a special Android tool that is used for playing pranks. Instead of blocking those users immediately using the NetCut app, you can try this app first to tease them. There are many ways to scare the intruders, such as:
You can redirect the website traffic to another website
It even allows you to alter the searches on Google.
Or you can change the text if you want.
You can also play it on PC if you want. Everything is possible to do with just one click. So, you will find this app very easy to use.
Network Spoofer APK brings you great commands so you can do tricks on others easily
All you have to do is to turn the commands on and run them. Also, the configuration options let you select the device you want to do stuff to.
Here are several tricks you can do to other devices sharing the same wireless connection with you, such as:
Alter the searches on Google.
Use a Rick Roll to replace videos on YouTube.
Make some changes to the text.
Make some changes to images on the websites the users have visited.
Redirect the traffic of the website to another website.
Turn pictures over.
Playing pranks on intruders is not only for fun. This is also a way for you to warn those users who have exploited your network without permission.
Network Spoofer APK For Android will be a fun app to use. Make sure you use it on a rooted device and your Android version must be at least 4.0. Remember to turn on "Unknown Sources" in the settings to download the file as well.
How To Install Network Spoofer APK
Get the Network Spoofer APK file from open-apk.com.
Launch file manager on the Android device and tap on Download FilesNetwork Spoofer.APK.
One thing that should be noticed is the setting "Accept the installation of unknown source" has been established. If the device has been not yet activated, it can be set up by accessing Settings/Safety/Privacy/Install Apps From Unknown Sources.
As soon as the installation of the Network Spoofer.APK has been already finished, run the Network Spoofer app.