First Touch Soccer 2015 APK For Android is for football fans who want to play matches without the need for any high-end Android smartphone or tablet.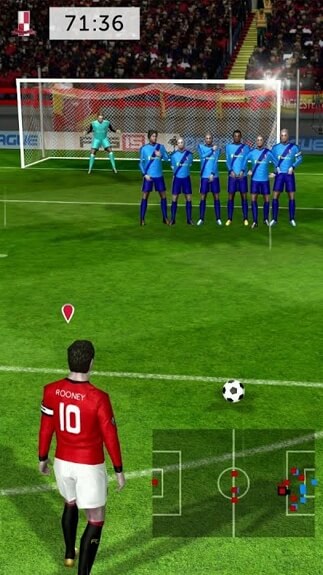 This game offers users decent graphics as well as unique playability. With this game, you can capable of experiencing fun on and off the pitch. Its great graphics and animations will inspire you a lot. You can also create your own dream team, signing the best players and performing contract negotiations. Try to gain more coins to unlock new game modes. This article shows off some main features you can find within the game:
Various game modes are possible to be unlocked and discovered.
The game features simple and straightforward control
 Able to use real names of gamers and teams
Include expert AI and fast-paced playability
You can control and deal with the game's simulator simply.  An on-screen gamepad placed on the left side of the screen allows you to move your players and aim your shots while the shoot and pass buttons are placed on the right side.
In conclusion, First Touch Soccer 2015 is really lightweight and can function with Android 4.0 without requiring high-end devices. You can download the APK for Android here and experience great matches.