Book cheap flights, hotel rooms, and rental cars with eDreams Travel – a traveling app for iPhone 7/8/10/11/12! It gives you your essentials for your journey!
Prepare everything for your trip with this application for traveling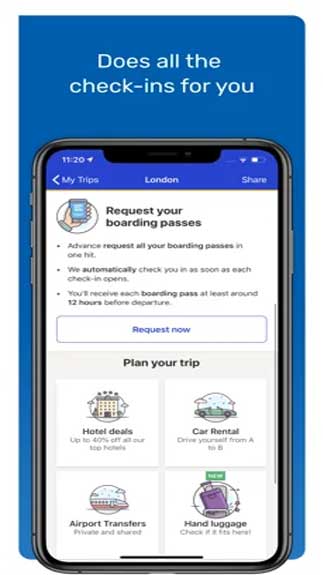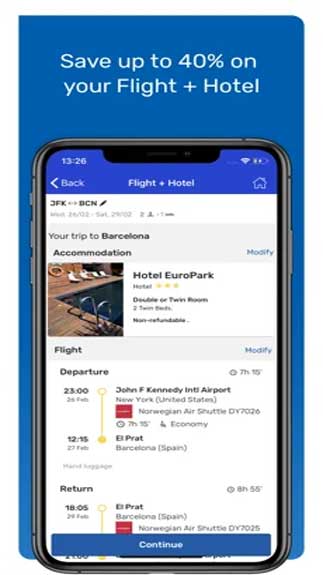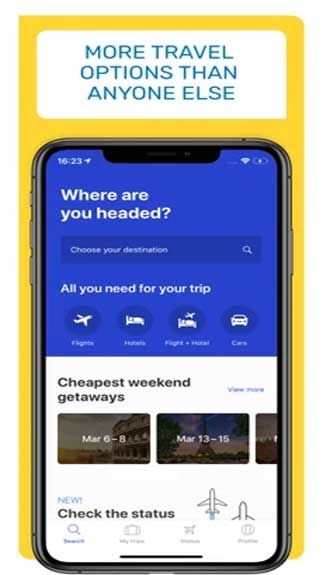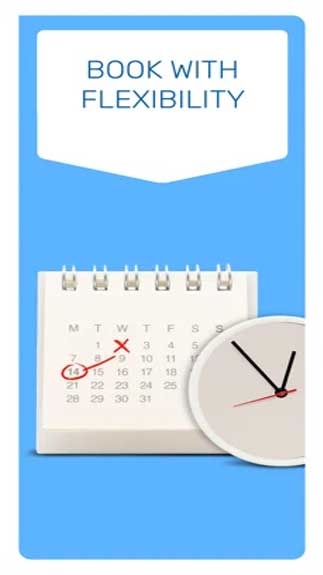 Traveling to places from around the world is always great! You can visit new tourist attractions, learn more knowledge, meet new people, etc. When it comes to traveling, people have to think about flights, accommodations, meals, etc. If you book them all through a travel agent, it will be very expensive. However, if you use an application to manage them, you can save a lot of money. In this case, eDreams Travel is an app for you!
This travel app gives you everything you need for your trip. The most interesting thing about it is you don't have to spend much money on bookings. Therefore, the app should pop up in your mind when you want to travel to a certain place. With this app, you can find plane tickets, hotel rooms, as well as car rentals easily.
All the bookings come at affordable prices. Hence, using this app will suit your economy. You can manage your bookings, check and change them, or even do check-ins online. Everything is convenient to do.
Main features of eDreams Travel: Cheap Flights, Hotel Booking, Cars
There are three main features that the app gives you, including:
There are lots of cheap flights to book. The app includes over 600 airlines with different types of tickets, such as one-way, return, and multi-city. Find cheap flights, book them then download your boarding passes from the app.
Find the best accommodations at the best prices. There are over 2 million hotels and plenty of accommodations you can find in the app. They come at affordable prices. You can search for them, check the room availability, then, make a room reservation. Sometimes, you can even get hotel offers too!
You can make a car rental reservation. The app includes various cars from many companies, for instance, Avis, Hertz, Europcar, Alamo, Budget, etc. You will have many choices from different car rental agencies.
eDreams Travel: Cheap Flights, Hotel Booking, Cars works on iPhone, iPad, and iPod touch with iOS 12.0 and watchOS 5.2 or above. Download the app to make bookings for your trips!